COMMON SYMPTOMS:
Stiffness, weakness, back pain, neck pain, headaches, knee pain, shoulder pain
LEADING TO:
Frustration, anxiety, loss of sleep, weight gain

If you're experiencing any of the above, I can help.
I am a certified Pilates instructor (CPI) with over 500 hours of training with Balanced Body. But more importantly, being a Physical Therapist also allows me to specify the program to you with correct mechanics based on your specific needs in a one on one setting.
I've seen how Pilates can help target the core musculature in assisting myself and others back to the playing field or in day-to-day activities. Schedule an evaluation to see if Pilates can help you:
Get In Touch
Melia helped me to recover from many years of chronic headaches and migraines. Her holistic approach to my headaches allowed me to achieve a current lifestyle that is almost 100% free from prescription medication.
S. Fitzgerald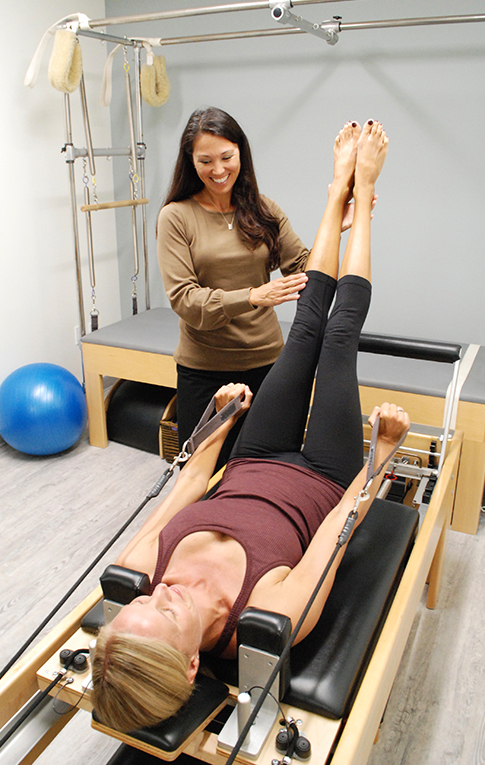 Get Started.
Prevent further frustration and pain. Regularly enjoy a good night's sleep and get back to the playing field or everyday activities without limitations. Here's how it works:
1. GET IN TOUCH.
Call or email me to discuss scheduling options.

2. COME IN.
Come in to discuss your Pilates goals and set up a program.
New Patients: Please download, print, and complete this form (PDF) for your first appointment.

3. GET TO WORK.
I'll give you a home program and continue to check in weekly for corrections.

Get In Touch