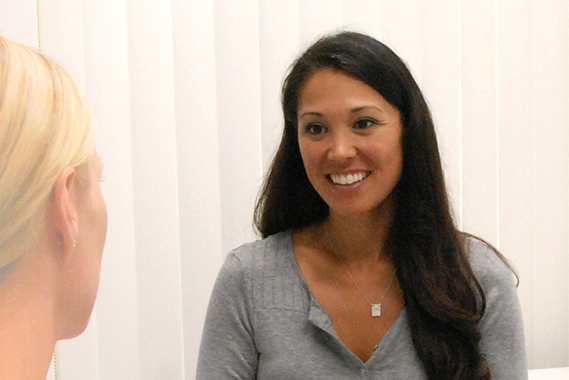 Melia Perrizo, Physical Therapist
If you're experiencing physical symptoms such as back pain, neck pain, GI problems, headaches, and stiffness, and you're tired of those symptoms leading to something bigger, like frustration, anxiety, lack of sleep, and fear of discomfort, I can help.
When you come in for a session, we will look at the whole body to determine what is creating dysfunction at a local region, and not just at that specific place of pain. We'll determine the primary drivers of dysfunction, as they can be far away from the actual site of pain, incorporating a wide range of knowledge from my background in orthopedics, pelvic floor mechanics and visceral integration With all of these specialties I am able to treat "you" as an entire person without needing to refer you out to another PT who specializes in just orthopedics or just women's health.
Schedule an Appointment
Melia is outstanding; her care is individualized, never rushed, and even on the days I didn't think I'd be able to crawl out from the hole of pain I was in, I'd go home with the sense there was a light at the end of the tunnel. Melia has been a pivotal part of my recovery.
Ashley J.
Learn More about Specialized Services: